The 2019 Odiham families day held on the 25th July.
Although not an open event that all can visit, I thought it worth reporting on the event attended every year by many of our members to give support to this event held at RAF Odiham.
The attendance to the event to provide a static display of model aircraft is arranged annually by Peter Carter one of the area's Area Chief Examiners following on from his long association with the base.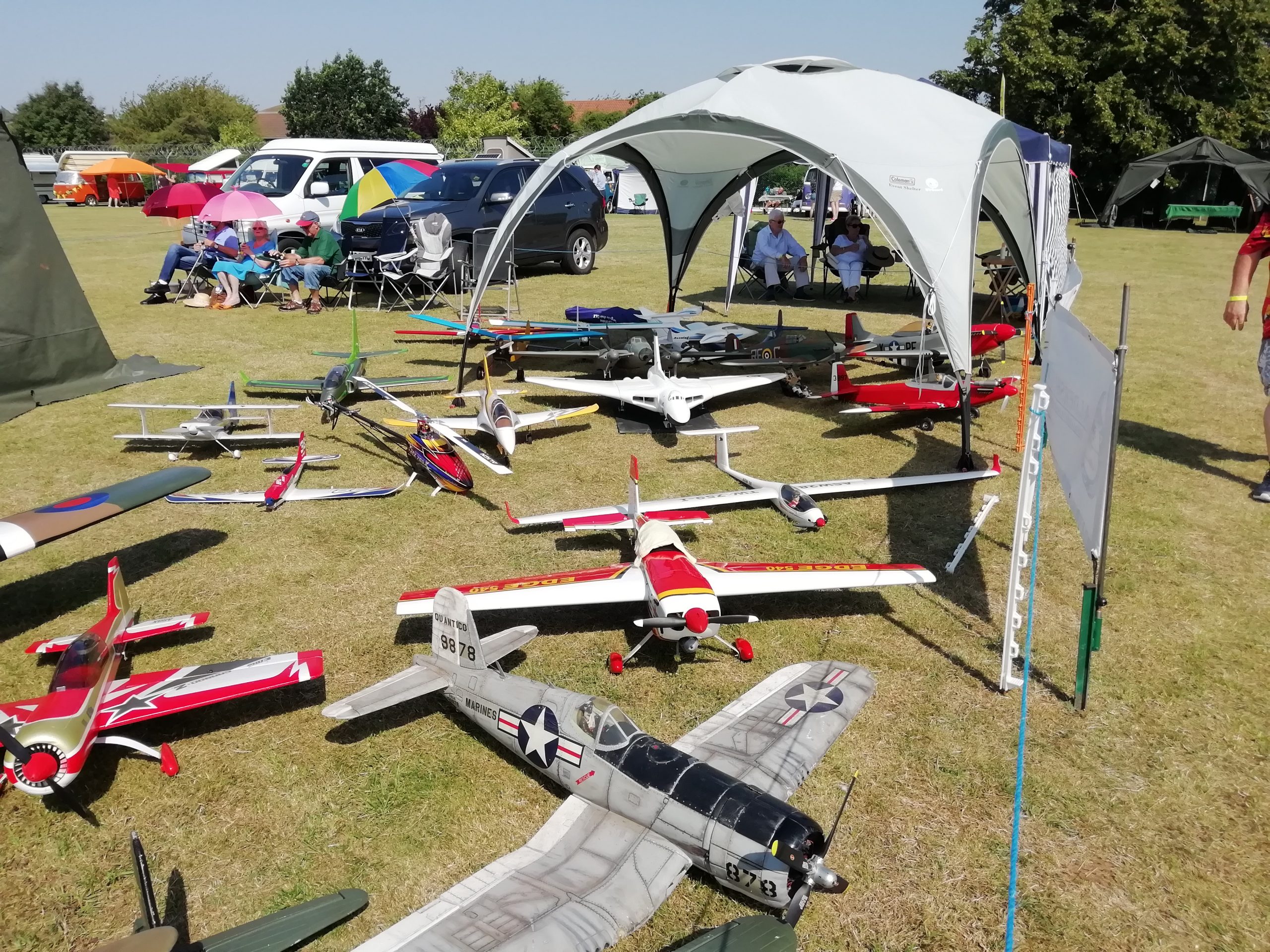 Most models were provided by colleagues of Peter from the Aldershot model club, most now flying at Popham, Skylarks and myself from the Alton Silent Flyers due to the loss of AMC's flying site.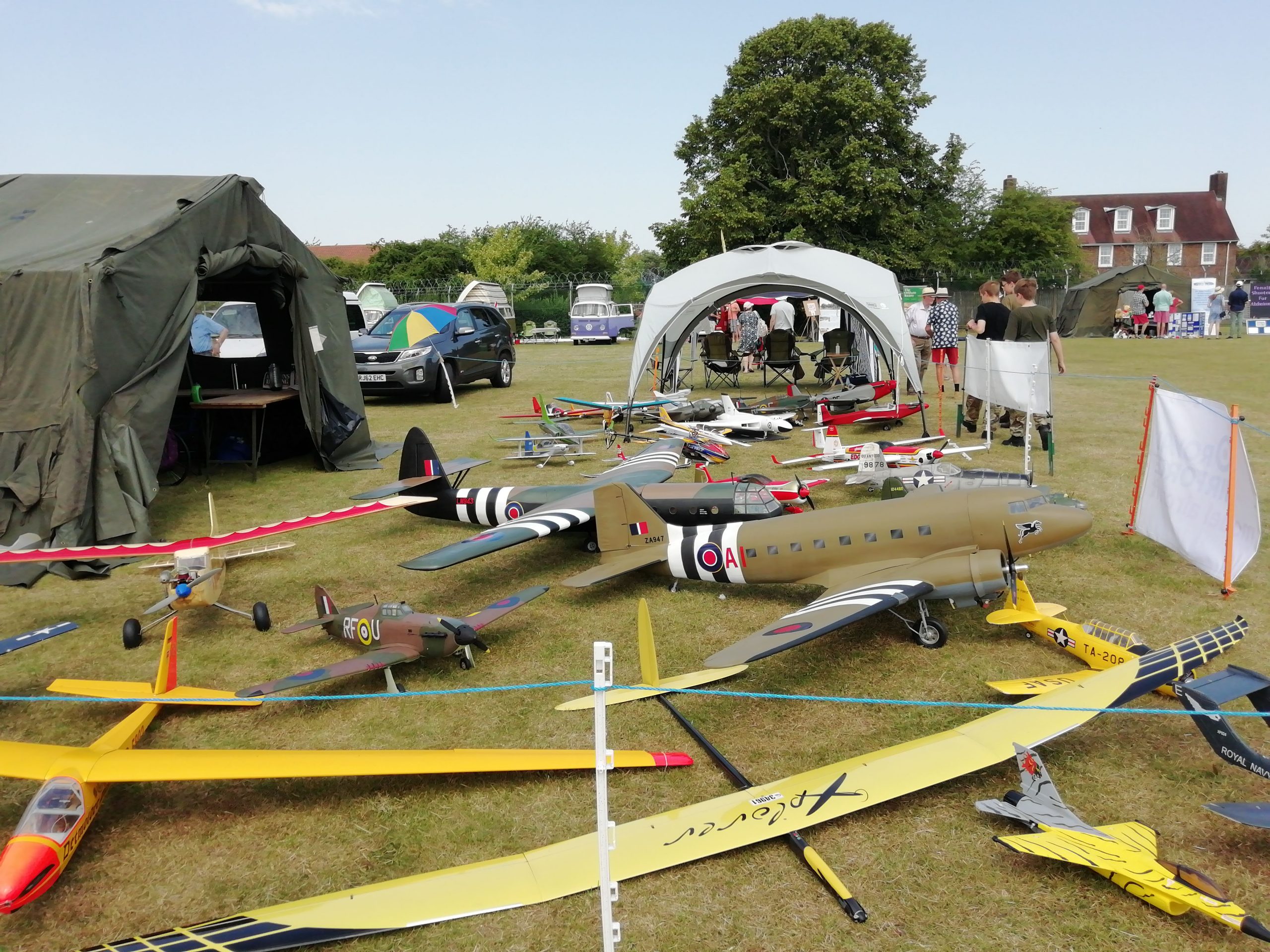 The models on display covered everything from Helicopters, Gliders and Fixed wing types and covered competition, sport and scale classes.
As can be seen by the photo's the sizes varied from tiny hand launched models to the enormous Dakota and Horsa aircraft.
This type of support given to the RAF at this event does nothing but good in promoting the Southern Area BMFA at the base when requesting the use of the facilities to run Free-Flight events. Indeed in 2020 we have already been allowed two dates for such events particularly important now that Middle Wallop has decided to stop all modelling events and give the airfield over to Military full-size gliding.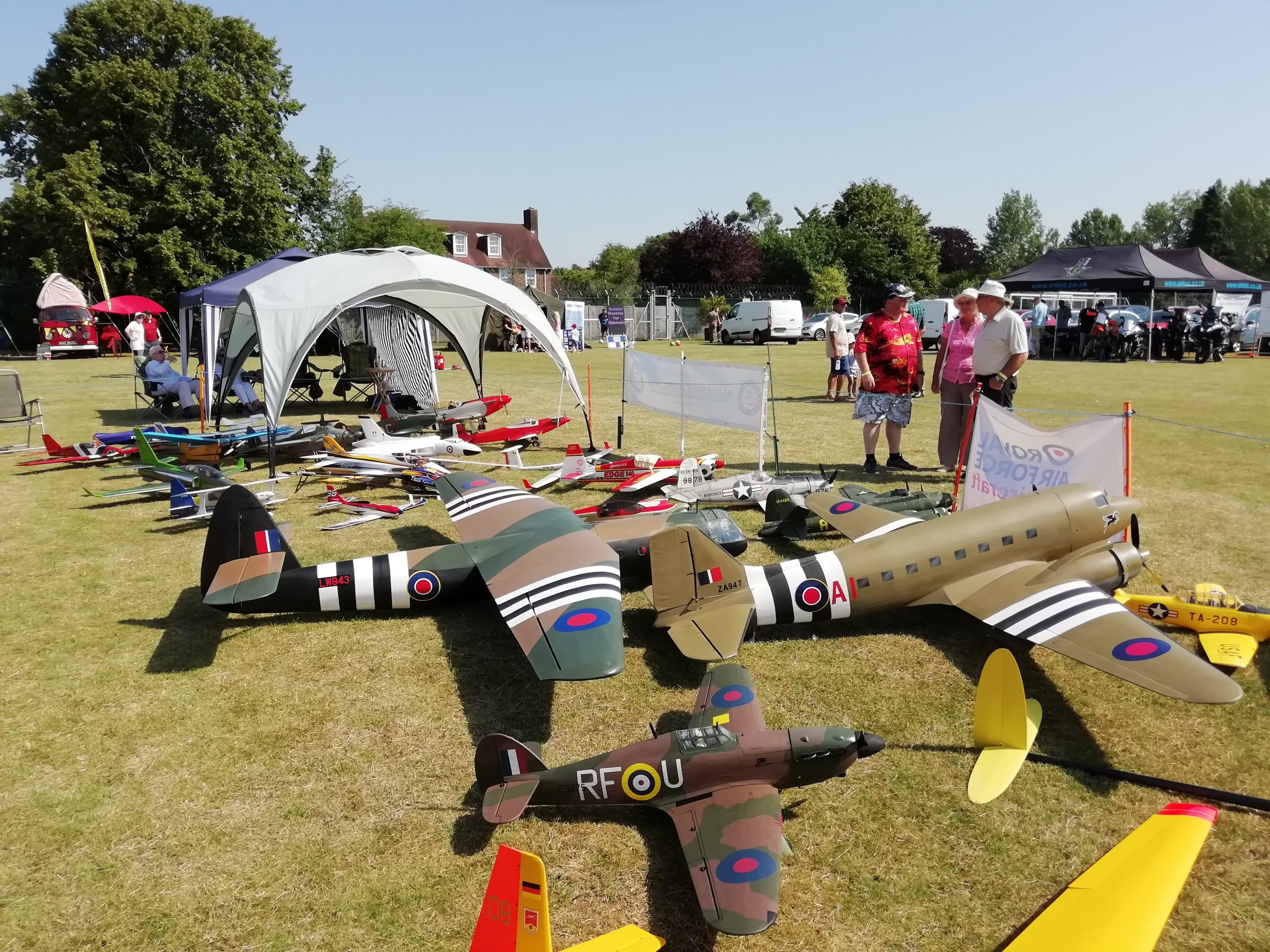 Key to Photographs.                                                                                                                                                            Three general views of the incredible selection of models on display. The lower picture giving a better view of the 2 Large Scale Dakota and Horsa models.