A report from Terry Weeks on the 2019 MVSA Slope "A" Test Day.
I joined the Meon Valley Soaring Association following their Chairman Ian Shilling visiting the ASF site at East Worldham to take his SF (Electric) "A" test. Ian expressed a view that he would like to eventually replace their current proficiency test with the BMFA "A" test for all members as it was more universally accepted. To this end I gave a brief talk at one of the MVSA club-nights to go over the tests and explain what was involved, using a video provided by Peter Willis to give more details. It obviously worked as you can see what followed.
Following a request from Ian, around 20 of their members agreed to take the test, and he as a result he arranged for the first 10 – 12 to attend a day out at Butser Hill on the 3rd September. Due to the difficulty of doing too much paperwork on a windy slope all of the candidates' information was forwarded in advance so just the minimum was left to fill out as the tests were taken, this worked very well.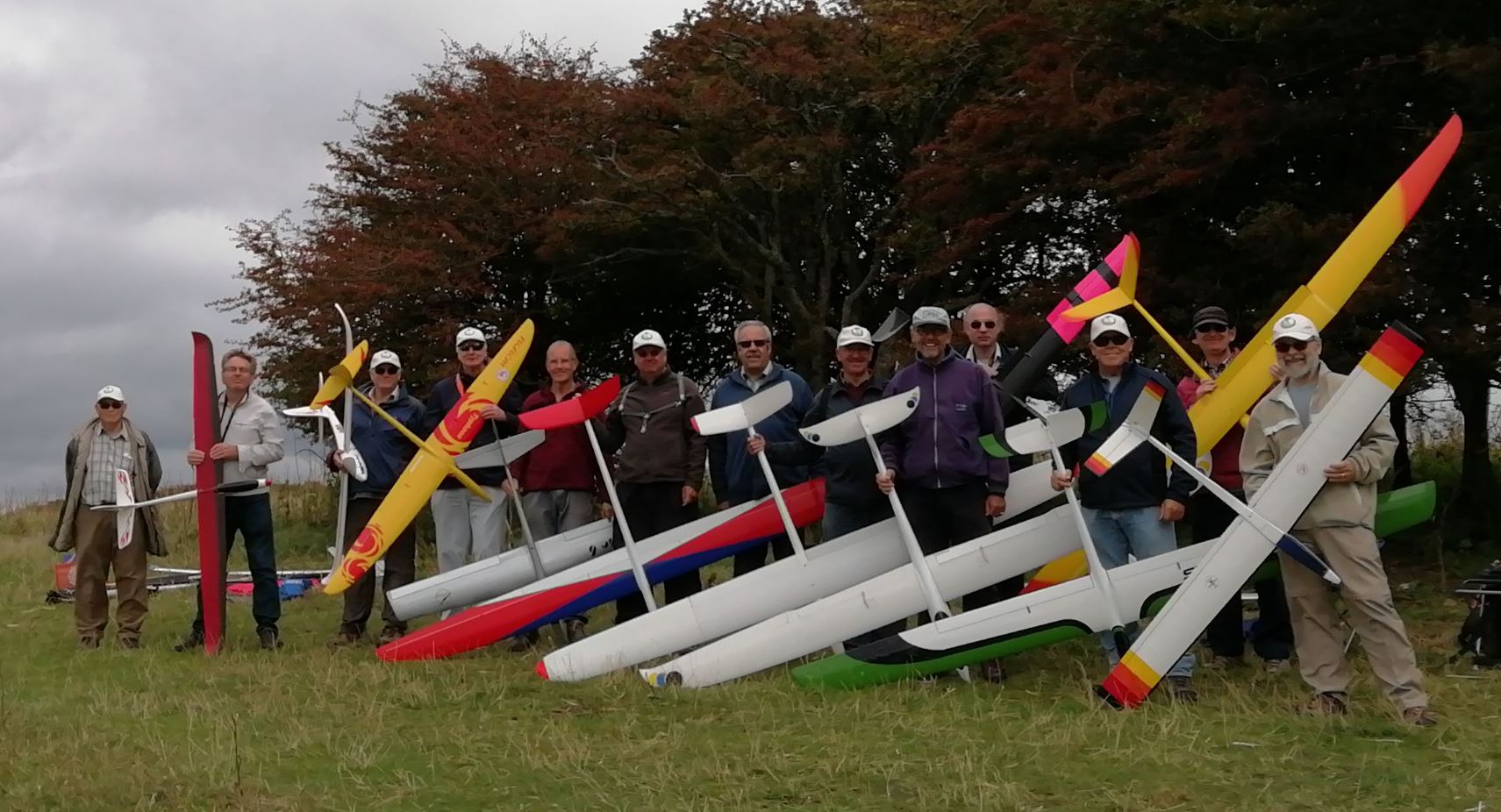 The candidates.
I am pleased to report that 12 tests were taken on the day and all passed, it was very obvious to me that all of the candidates had taken the information provided really seriously, practised the tasks required and studied the questions. Another day is to be planned in the near future to give any other members wishing to take their "A" test a chance gain their qualifications, and longer term for some to take their "B" test. Ian's future aim being for 2 or 3 of their number to finally qualify as Club Examiners.