The 2020 London Model Engineering Exhibition at Alexander Palace.
The BMFA once again supported the Model Engineering Exhibition at Alexander Palace, the stand manned by members of the London and Southern Areas. As usual the exhibition was set up on the Thursday afternoon (16th January) and was open to the public on the Friday, Saturday and Sunday. The BMFA stand, as can be seen by the photo's consists of a promotional area where information pertaining to the BMFA was located, selling the various models such as the popular Dart, Caps, Badges and of course joining information. The stand also carried a large variety of models on static display covering all aspects of the sport from large scale, control-line, free-flight and competition class models from the Esoaring / F5J to the hand-launched F3K, creating much interest, the vast majority of these were supplied by the southern area lads.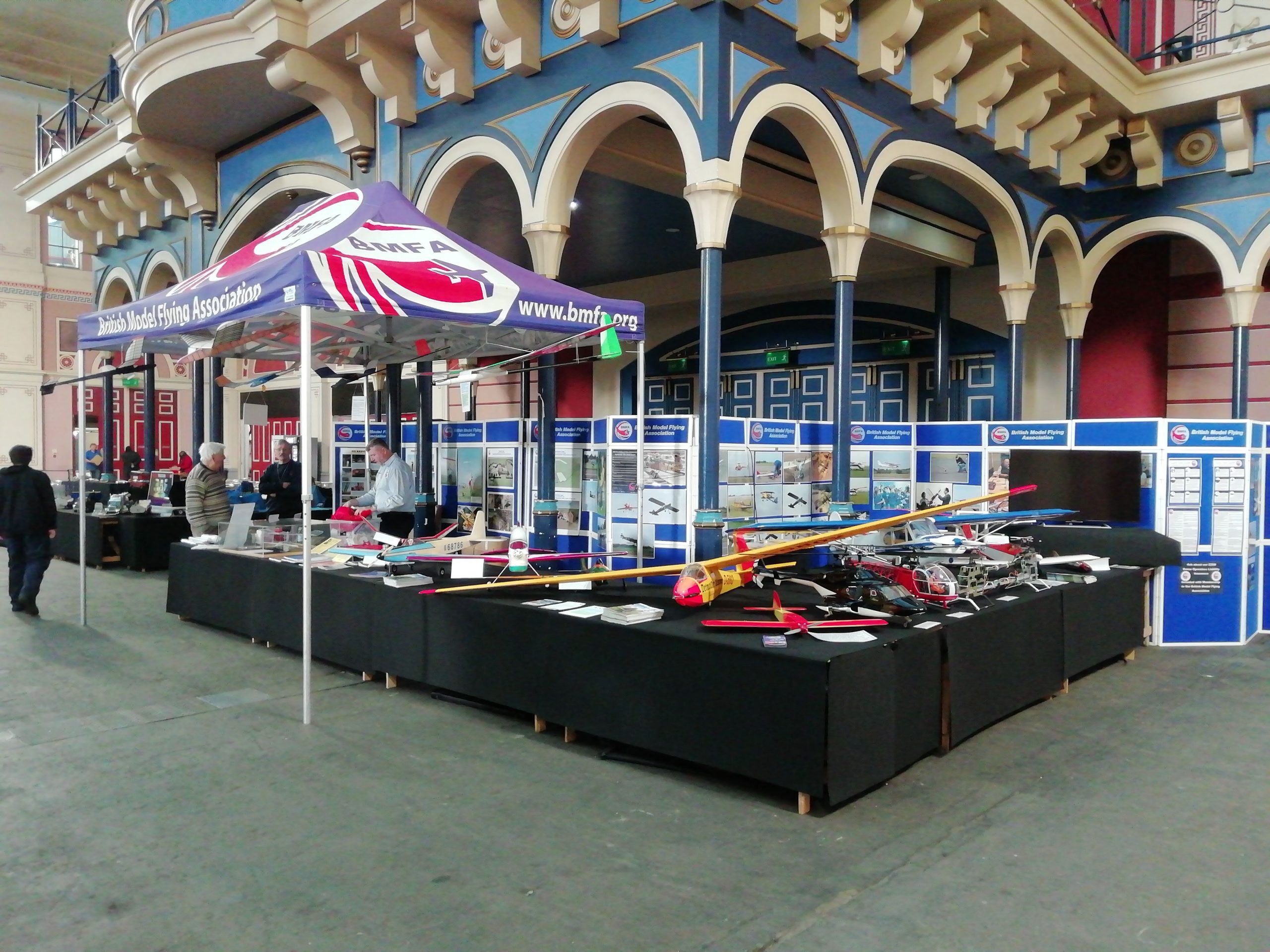 This year the indoor flying was eliminated for "Safety" reasons so our stand, as you can see from the photos, was larger than in previous years. We also had running some DVD videos creating much interest. As ever the Flight Simulator trailer was very popular with young and old alike, being two sided it had the capacity over the three days to allow a vast number of attendees to have a go.
Behind the main stand was a very popular attraction for the youngsters, a model building area, here models like the Aerojet and Dart could be built under instruction and then flown. For just £2.50 youngsters could build one of a selection of models, decorate them with the crayons provided, and be taught how to trim them for flight. Once completed it gave them something to take home to remember us by.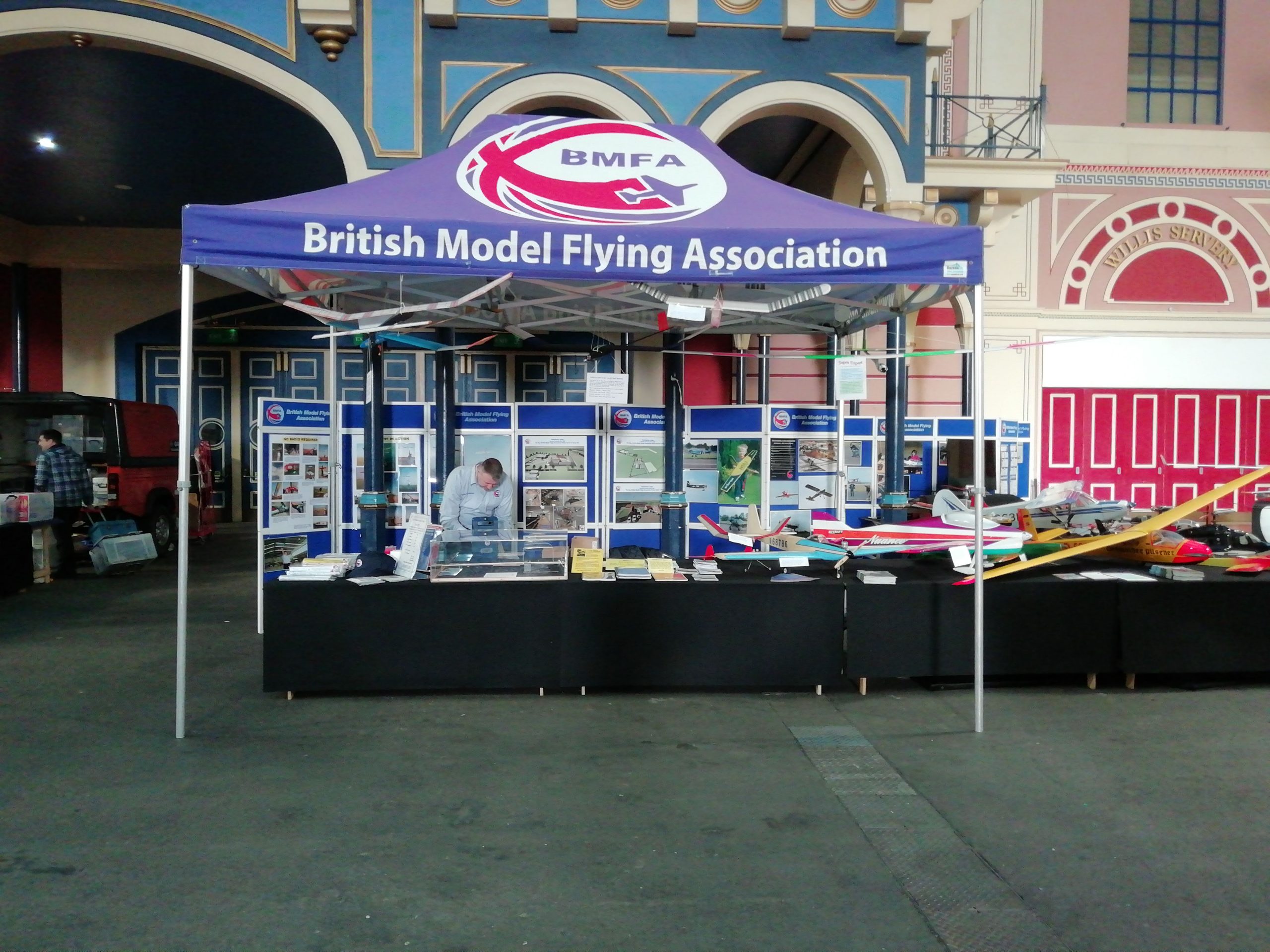 The stand was visited by several hundred people, Saturday and Sunday being the most popular for obvious reasons. On each of the days those manning the stand were there to answer all of the many questions asked. The Southern area lads' expertise covered all aspects of the various model classes on display.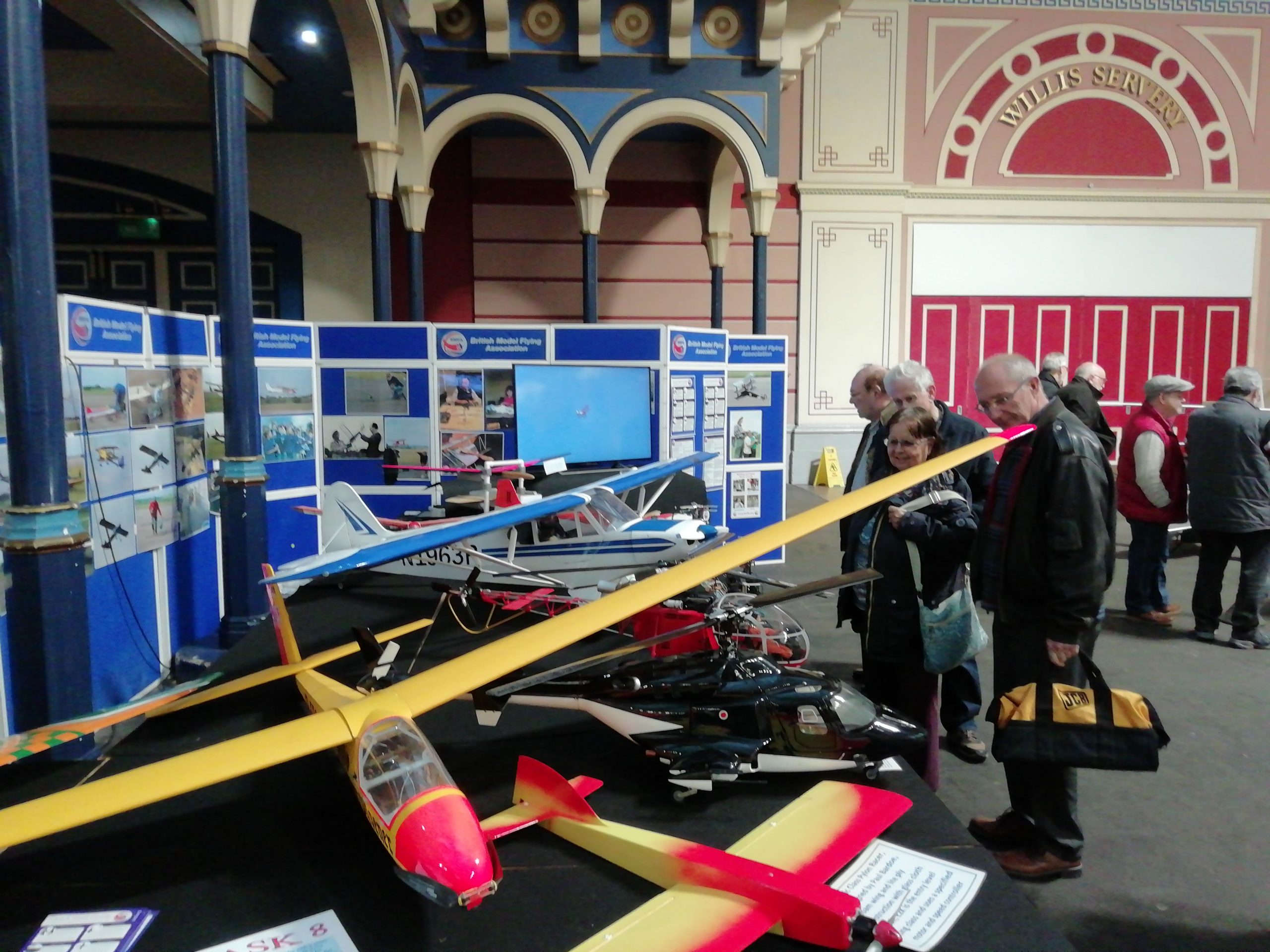 Many of the visitors also had questions regarding the latest regulations brought about by the recent unwelcome "Multi-rotor" activity around our airports, some with very misguided information. We were pleased to be able advise them on the factual situation with regard to the CAA regulations and dispel many of the myths that were going around (some unbelievable).
All in all a tiring but very rewarding weekend.